Some memorabel experiences…
but let's create some new together.
Soirée banque des territoires
Closing event for 1.400 French notaries visiting Belgium for a congres.
Client "Artfood Traiteur" 
Docks Dôme, Brussels
1.400 visitors
Pitching of a creative concept with matching budget
Full production: logistical and technical setup, catering, musical and interactive animations, hospitality personnel, decorations, communication, venue management,…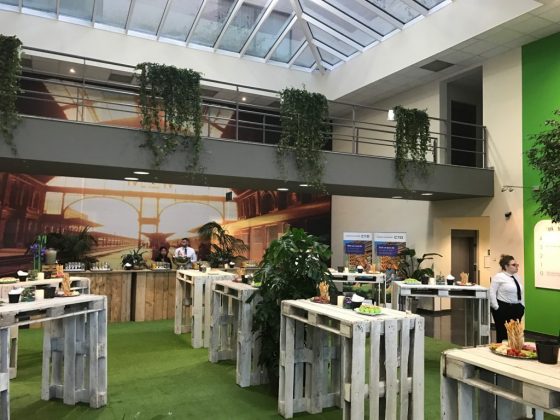 Garden of CED
Organisation of the annual New Year drink in-house at CED headquarters.
Client "CED Belgium"
Annually recurrent event with creative concept
150 to 200 collaborators
Reception, catering, decoration, technical setup, goodie bag
 "Project 12 is er opnieuw in geslaagd van onze nieuwjaarsborrel een waar feest te maken. De enige beperking die wij hen opleggen is een wel omschreven budget en zij slagen er tekens opnieuw in ons te overweldigen met hun creativiteit en kwaliteit met respect voor het budget. Al onze medewerkers kijken nu reeds uit naar het volgende event, en hoe Project 12 ons opnieuw zal verrassen."

Carrefour EOY fair
Organisation & Commercialisation of the annual End of the Year Fair for Retailer Carrefour. An internal commercial event hosted for all Hyper, Market, Easy, Express, Mestdagh and HQ employees.
Client "d-sidegroup" 
Recurrent event – 2 fairs per year (Spring & Winter edition)
Development of a selling platform for 4 countries
Commercialisation of 250 stands (exceeding targets with 10-20%) up to a turnover of €1 Mill.
Country project manager for the fair (logistical production, animations, decorations, furniture, catering, personnel,…) up to 10.000 sqm – 3.000 visitors on 2 days
Designing the 2D floor plan (Adobe Illustrator)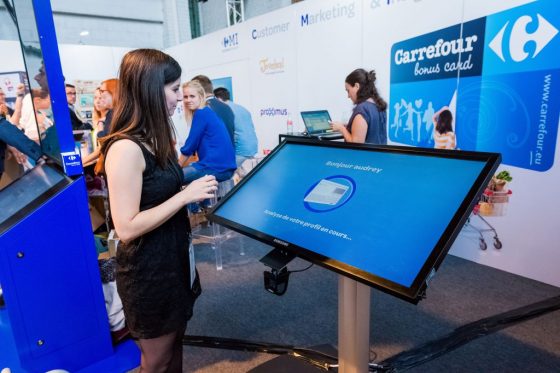 Want to work together?
Let's grab the bull by its horns! Contact me now so we can go grab a (virtual) coffee together and talk experiences.